CAR IMPORT
INTO SWITZERLAND
How to obtain the customs declaration when you import a car into Switzerland
+41 52 202 88 25
Kostenlose Zollberatung rund um Ihren Autoimport in die Schweiz. Mon – Fri 08:00 to 12:00 / 13:30 to 17:00
Car Import Express Service
Request the Import Express Service and receive your customs documents the same day if you order before 10am.
Calculate car import costs
IMPORTING A CAR AT SWISS CUSTOMS
When importing into Switzerland, passenger cars from European production are subject to 4% automobile tax and 8% VAT. Your purchase contract provides the basis for the calculation. The net euro purchase amount (excl. VAT) will be converted at the official daily rate of the Swiss customs. If the car manufacturer does not provide you with a supplier's declaration, an additional weight duty will apply. This amounts to CHF 15 per 100 kg.
These customs duties are to be paid at customs. Save yourself the paperwork and cash payment of customs duties and conveniently process the import and customs declaration of your vehicle via the CO2 Exchange.
Wenn Sie unser Zollkonto nutzen, benötigen Sie kein Bargeld am Zoll und können die Zollgebühren einfach per Einzahlungsschein bezahlen. For this purpose, you will receive the import declaration from us electronically in advance and save yourself the waiting time at a customs agency at the Swiss border.
Wir freuen uns auf Sie!
Your CO2 Börse AG Team
Bringing in a car – very simple
Calculate all costs from customs to Swiss registration now
Car import Switzerland - calculation examples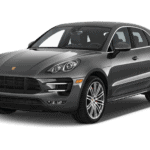 IMPORT INCL. CUSTOMS ACCOUNT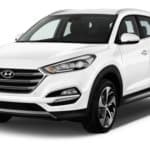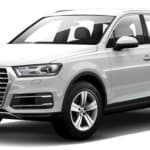 EXPORT AND IMPORT INCL. CUSTOMS ACCOUNT
USEFUL LINKS AND DOWNLOADS ABOUT CAR IMPORT CUSTOMS SWITZERLAND
Use our car import calculator to calculate all costs online.