VW Import from Germany to Switzerland
The car import specialists will support you with any questions you may have about your VW import.
Transport and customs services for import to Switzerland
B2B car trade for CO2 Börse customers
Needs-based CO2 tax solutions for car imports into Switzerland.
Vehicle inspection and registration in Switzerland
Insurance services for car imports and car dealers.
VW IMPORT? WE CAN HELP YOU!
You would like to import a VW car into Switzerland? CO2 Börse AG supports you in the complete car import process.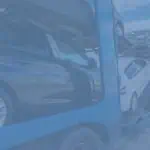 VW IMPORT WITH THE CAR TRANSPORTER
Your VW is collected from the foreign dealer by truck and transported safely to Switzerland. Car transport means safe and stress-free anticipation of your vehicle. This way, you can conveniently pick up your car at a location of your choice without waiting and using up holiday days.
VW CUSTOMS CLEARANCE - CUSTOMS DECLARATION
When you import your VW into Switzerland, you will be charged a 4% automobile tax and 8% VAT. These customs dutiesmust be paid when crossing the border. Save yourself the paperwork and the cash payment of customs duties and handle the VW import conveniently via the CO2 Exchange. Wenn Sie unser Zollkonto nutzen, benötigen Sie kein Bargeld am Zoll und können die Zollgebühren einfach per Einzahlungsschein bezahlen. For this purpose, you will receive the import declaration from us in advance and save yourself the waiting time at a customs agency.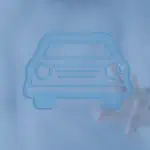 A VW that has not been registered abroad for more than 6 months before being imported into Switzerland is subject to the CO2 tax. The relevant date is the date of first registration versus that of the Swiss customs stamp. However, not every imported young or new vehicle causes CO2 tax costs. If the CO2 emissions are below the legal limit, the import car is handled free of charge. Whether and how high a possible CO2 tax will be can be calculated online using the VW CO2 tax calculator of the CO2 Börse.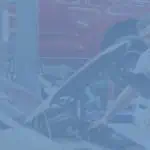 VW TO BE PRESENTED AT THE ROAD TRAFFIC OFFICE AFTER IMPORTATION
A VW imported from abroad must be presented at the road traffic office before registration is possible.
In most cantons, appointments for VW import vehicles take up to 8 weeks. Wenn Sie über die CO2-Börse abrechnen, erhalten Sie in der Regel innerhalb einer Woche einen entsprechenden Termin. We will gladly accept your car in Volketswil ZH or in Wilen b. Wil TG.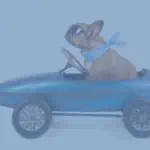 If you are importing a VW on your own, you will need a German export licence plate. A German export licence plate requires a valid liability insurance of more than 3 million euros. If damage to third-party vehicles occurs during an import to Switzerland, the German liability insurance will pay for it. However, damage to the new import VW is not insured. Diese Versicherungslücke kann teure Folgekosten auslösen, die auf Sie zurückfallen. To close this insurance gap, we as Swiss insurance brokers have established cooperations with the largest Swiss car insurance companies.
The car import insurance covers damage to the vehicle already on the way from the car dealership abroad. If damage is caused to your own car during the car import to Switzerland, the import comprehensive insurance will cover it in full. Even if the export licence plate has lost its validity, there is still the parking risk, which is also covered by the import insurance.
CALCULATE YOUR VW IMPORT ONLINE NOW